Leading Immigration Law Firms Need Immigration-Specific Software
LollyLaw saves you time, gets you paid faster, and simplifies tasks for your immigration firm and clients. Access a complete immigration form library and build custom workflows to prevent errors, avoid delays, and facilitate exceptional service that yields more referrals for your firm.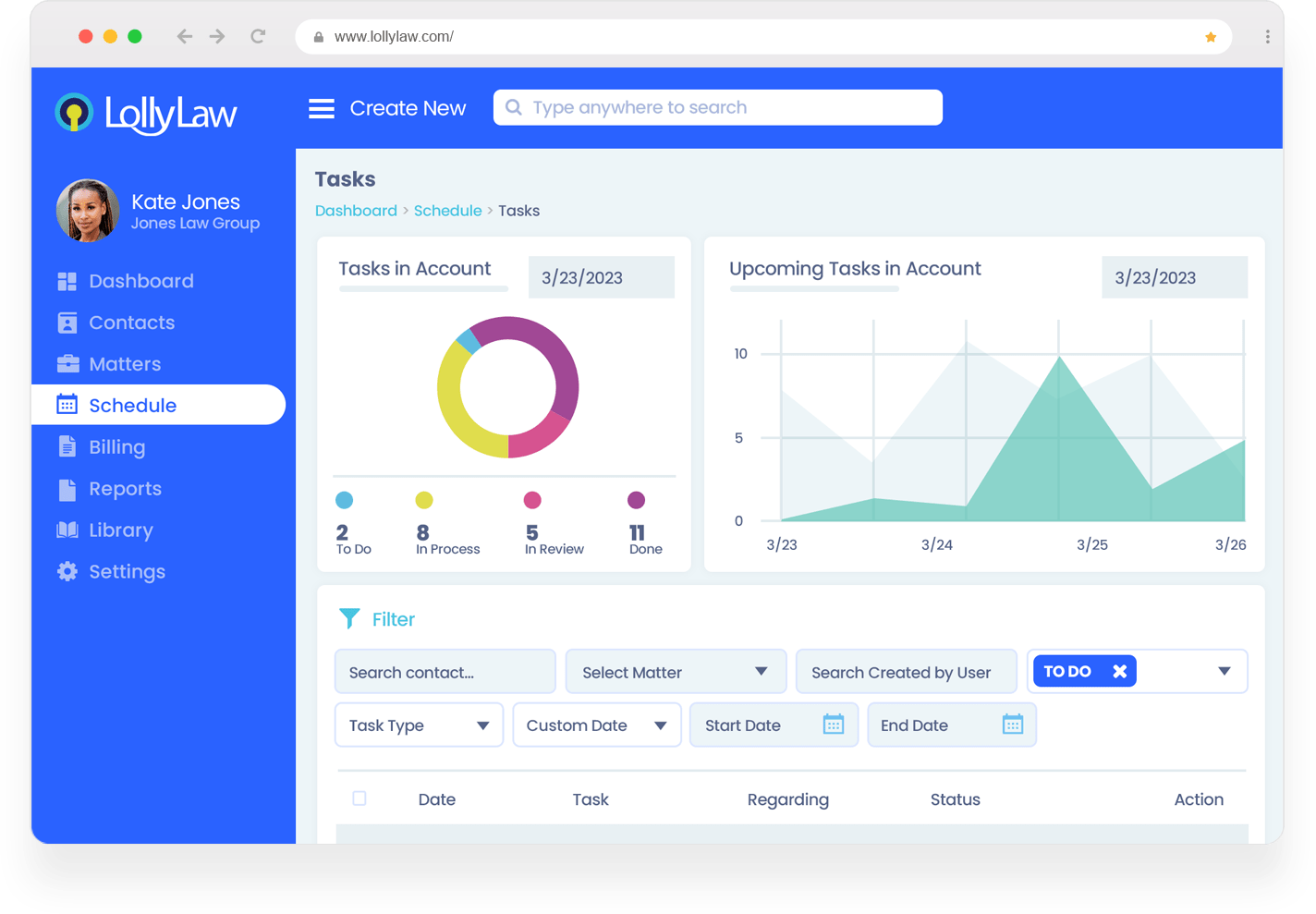 Any questions? We got you.
Learn more about our industry-leading features with these frequently asked questions!
LollyLaw is the top-rated case management software for immigration law firms. We can help you customize and facilitate your firm's document management, client intake, form completion, and workflow.
Find an immigration software that offers:
Customizable features, like payment plans, workflow templates, and document management.
Time and expense tracking.
Streamlined client intake and form filling.
Notifications when up-to-date versions of immigration forms are released.
These features help you stay on top every aspect of a client's case while ensuring productivity and efficiency within your firm.
Designed specifically for immigration firms, LollyLaw keeps your staff, clients, and cases organized so you can improve client outcomes and boost your firm's reputation. You get access to 40+ pre-built, customizable workflow templates, the latest version of 125+ immigration forms, client portals translated into 20+ languages, and native time-tracking and invoicing tools. Basically, everything you need to establish organized workflows, keep your clients' cases on track, and grow your firm.
Collaborate with clients in real time.
Keep all client information in one place.
Improve communication in the firm and with the clients.
Provide a uniform and customized system for payments and invoices.
Get notified whenever the latest versions of forms release.
Meet deadlines without the last-minute scramble.
Automate workflows and delegate tasks among staff and clients.
LollyLaw features a library of over 100 questionnaires that translate to upwards of 20 languages. Make it easy and comfortable for your clients to work with you in their native language. They might even reward you with a referral!
The Highest Rated Immigration Software On G2
LollyLaw has all the Features of an Excellent Immigration Case Management Software!
"There are very few vendors who have great people who regularly follow up and want to know if the relationship is working and if we're making money. LollyLaw does. LollyLaw has all the features of an excellent immigration lawyer software company and product, and the staff to respond promptly with expertise."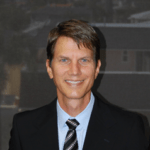 Managing Attorney
Allan S. Lolly & Associates
Easy to Use Software and Fantastic Support Team
"LollyLaw has a fantastic support team. I was given an account manager, who was extremely responsive and very knowledgeable, not only with the software, but with immigration issues and how best to use the software for real-world legal application. The software is pretty direct and easy to use, but if I ever have issues I know from experience that my account manager will be available to walk me through each process."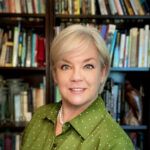 Attorney
Russell Immigration Solutions, LLC
Responsive Support Team with Real-Time Chat Function
"Great support and responsive team! The LollyLaw support team has been great and always very responsive! Video calls are helpful but for me, the real-time chat function with the LollyLaw support team is what has been the most convenient for me to get quick questions answered in the moment."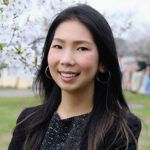 Partner
Brousseau & Lee, PLLC.
Discover The LollyLaw Difference
Level up your immigration law firm and scale your business
7-Day Free Trial
No Credit Card Needed