The Most Advanced Immigration Forms Software on the Market
LollyLaw's modern approach to form-filling allows for fast and accurate filings by enabling real-time collaboration while ensuring the most-up-to-date immigration forms for every case. When speed and accuracy are key, LollyForms gives lawyers and clients alike peace-of-mind.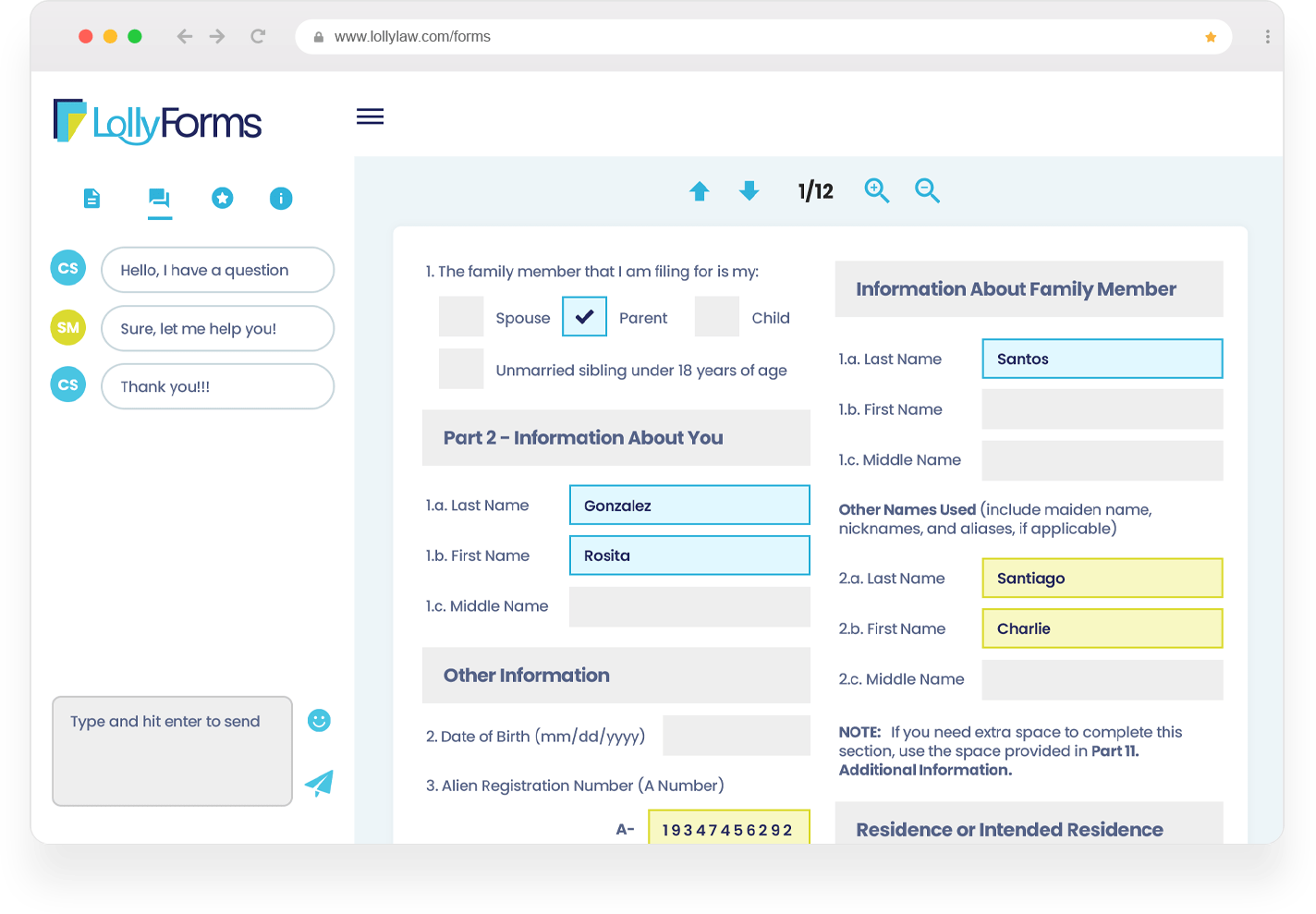 Access the Latest Version of Immigration Forms in One Place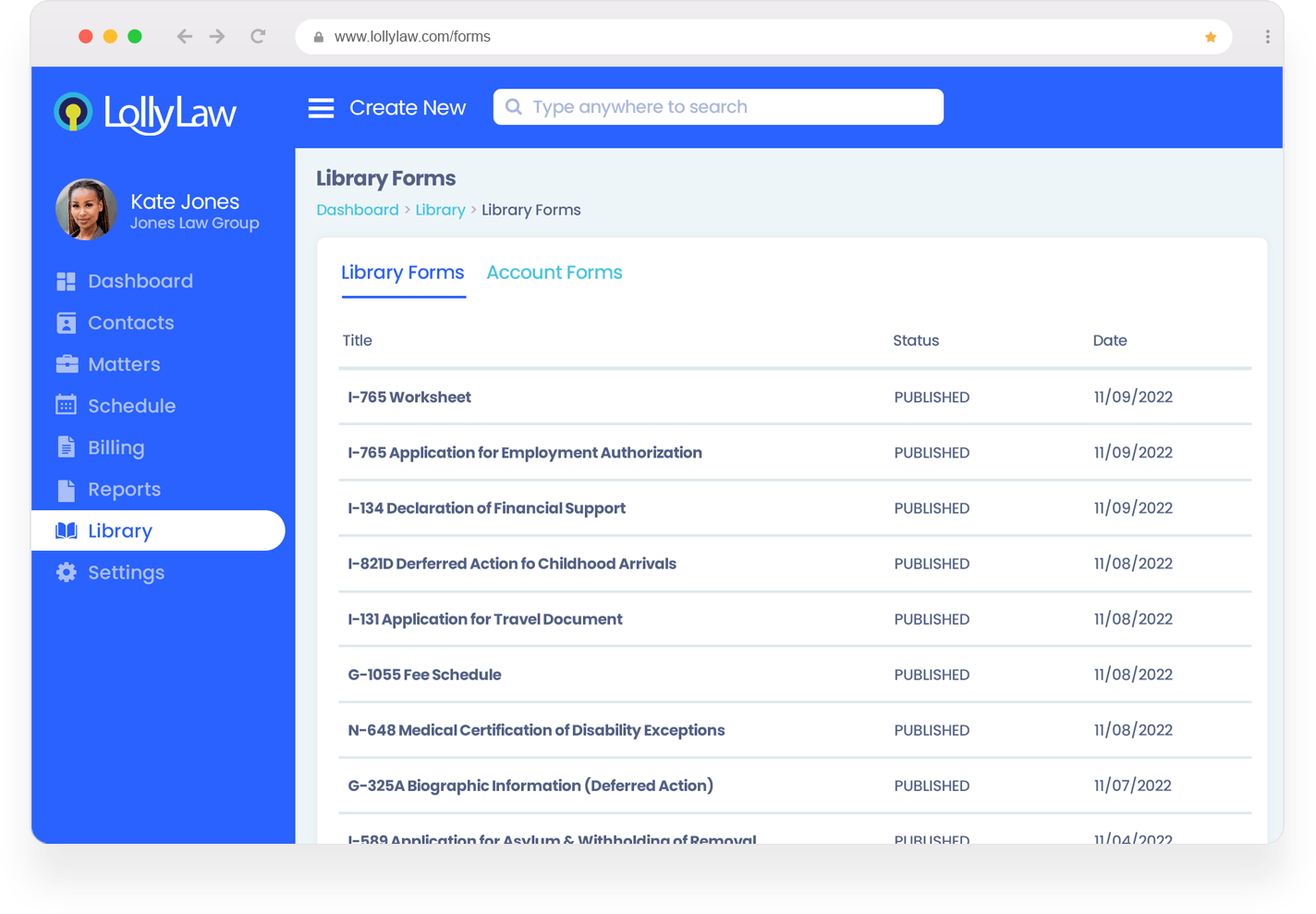 Use the Most Expansive Set of USCIS, DOJ, and EOIR Forms
Get direct access to LollyForms' Immigration Forms Library, offering more than 125 forms from the USCIS, DOJ, and EOIR. A simple search makes it easy to access the correct form for any case. Quickly access necessary forms right at your fingertips instead of scouring page after page of government websites in search of the right documents.
Get Updated Immigration Forms Within an Hour of Official Release
Outdated forms and delays are a thing of the past with LollyForms. When new editions are published, LollyLaw updates system workflows with the latest version. Upgrading forms to the latest edition is as easy as clicking an "Update" button. New versions of forms are reviewed by our subject matter experts and carefully curated to sync with LollyLaw so that form filling is a breeze.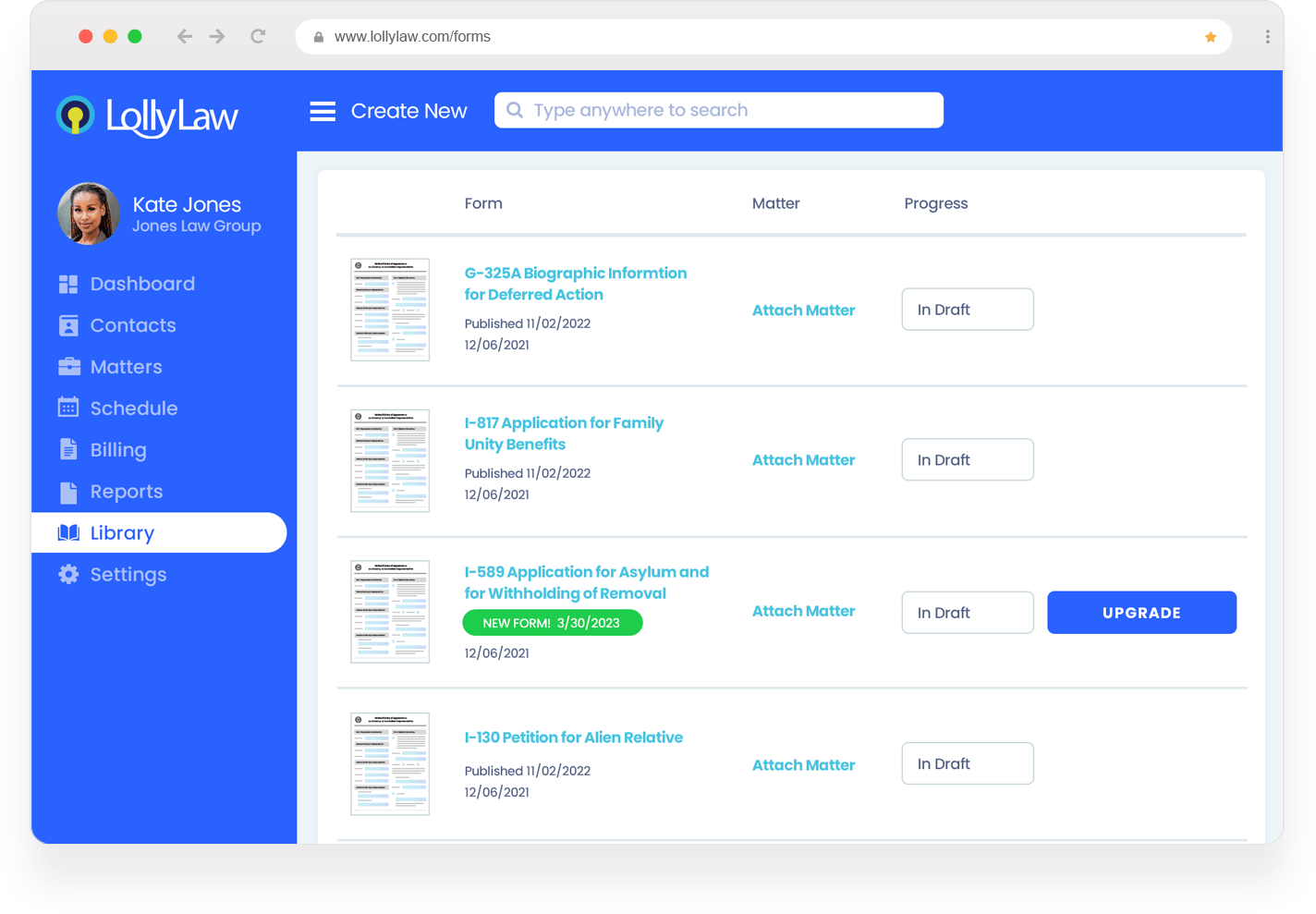 Complete Immigration Forms Faster Than Ever
Sync Contact Data to Increase Efficiency
LollyLaw auto-syncs your clients' personal data, such as names, addresses, passport numbers, and employment. If you need to make changes, take advantage of the live editing feature, and share the final product with your client for their review. Don't waste time re-entering information across various forms whenever a new form version is released.
Collaborate on Forms in Real Time
Say goodbye to phone tag. With LollyLaw's live collaboration mode, you and your clients can complete immigration forms remotely and in real time to ensure accuracy and timely delivery. Use the live chat to guide your clients through each form, answer their questions, and make the process easy and hassle-free for your clients and staff.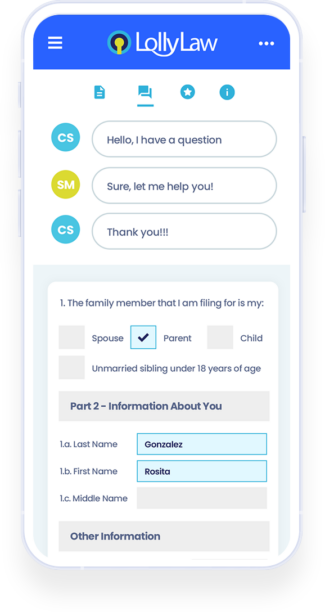 Streamline Form-Filling with the #1 Immigration Form Preparation Software
LollyForms transforms the immigration process for you and your clients, facilitating easier communication and better case outcomes. From continuous notifications of new versions of forms to real-time collaboration, you're all set to fill out the correct forms without any missteps. Try our immigration forms software today for free.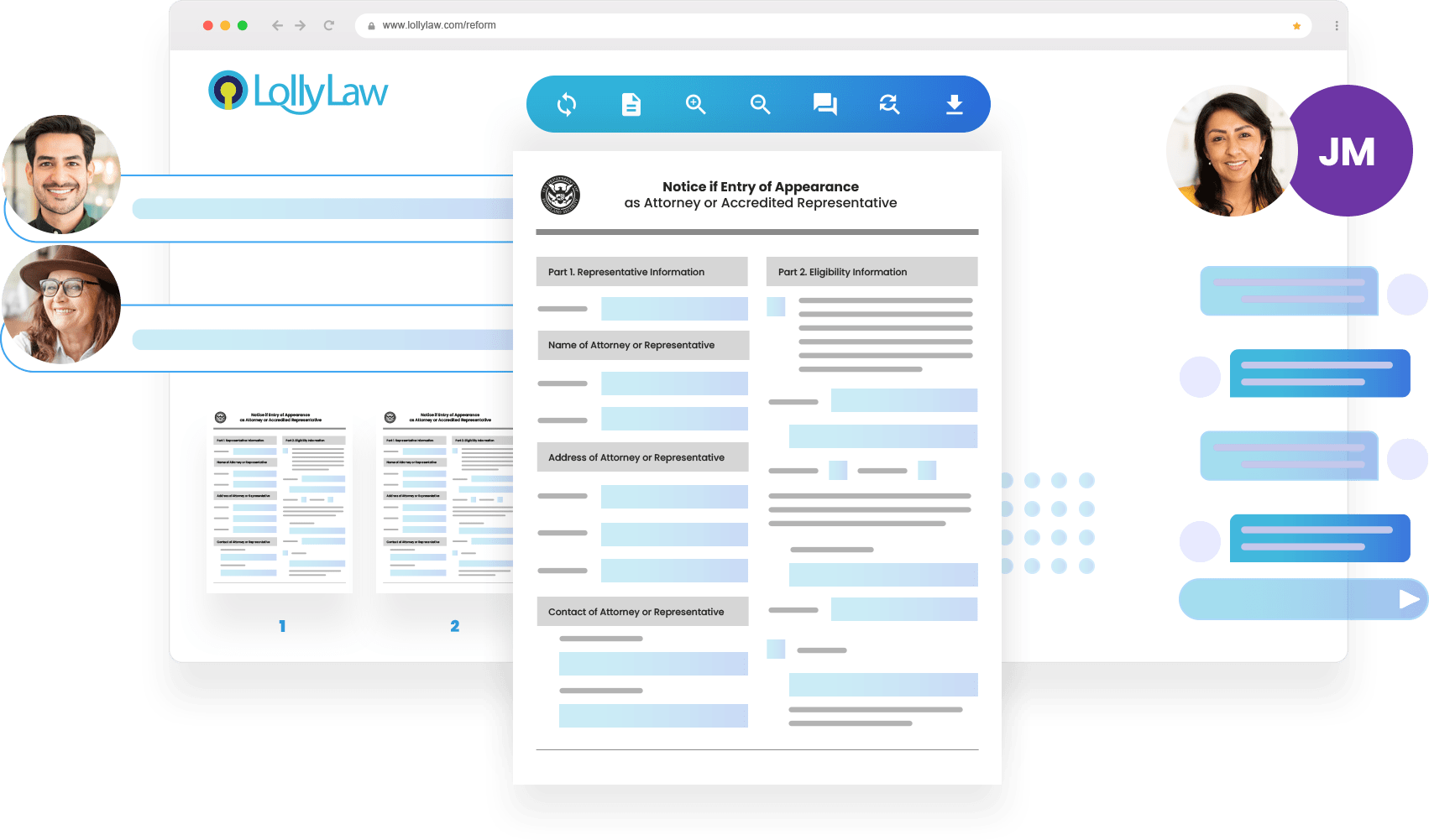 Any questions? We got you.
Learn more about our immigration form filling features with these frequently asked questions!
LollyLaw is the best immigration forms software as it provides a seamless way for attorneys and clients alike to collaborate on forms, while maintaining accuracy. With the most expansive set of USCIS, DOJ, and EOIR forms, updated within an hour of official release, lawyers can file forms faster with LollyLaw knowing that they are using the most up-to-date form version.
USCIS is constantly updating their forms, sometimes without advance notice, so many people end up turning in the wrong version with their application, setting them back in the immigration process. That shouldn't concern you when you sign on with LollyLaw. Our team of form experts will update USCIS and other government forms soon after they are published. Each form is reviewed and carefully curated to sync with LollyLaw so that form filling is a breeze.
LollyLaw! Populate USCIS and other government forms remotely and in real time. With the live editing feature, you control the form-filling process and totally avail yourself to your client. You won't have to play phone tag and wait for email responses when you choose LollyLaw.
With LollyLaw, you can complete the USCIS forms with your clients in real time. We offer a live editing tool and live chat feature so you can easily guide them through the process.
LollyLaw can store client data, including the information from USCIS forms. Whenever there is a new version of a form, LollyLaw automatically synchronizes client data from the old version of the form. It'll save you the trouble of reentering the same information again as the forms update.
Forget about going back and forth with clients. Instead, turn on the live collaboration mode to fill out immigration forms online in real time. This way, you ensure your client doesn't miss anything and that the form is accurately and thoroughly filled out.
The Highest Rated Immigration Software On G2
True definition of an all-in-one software for immigration lawyers!
"We love that LollyLaw is immigration-specific. It's user-friendly, has a strong customization ability, and includes everything from immigration forms and client management to time tracking, reporting, billing, and more. The benefit is having an all-in-one platform—we no longer need four or five different systems to manage our practice."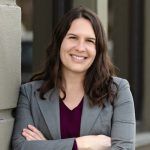 Attorney
Moss Immigration Law
Easy to Use Software and Fantastic Support Team
"LollyLaw has a fantastic support team. I was given an account manager, who was extremely responsive and very knowledgeable, not only with the software, but with immigration issues and how best to use the software for real-world legal application. The software is pretty direct and easy to use, but if I ever have issues I know from experience that my account manager will be available to walk me through each process."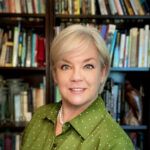 Attorney
Russell Immigration Solutions, LLC
LollyLaw has all the Features of an Excellent Immigration Case Management Software!
"There are very few vendors who have great people who regularly follow up and want to know if the relationship is working and if we're making money. LollyLaw does. LollyLaw has all the features of an excellent immigration lawyer software company and product, and the staff to respond promptly with expertise."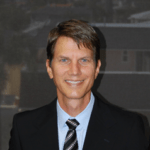 Managing Attorney
Allan S. Lolly & Associates
Discover The LollyLaw Difference
Level up your immigration law firm and scale your business
7-Day Free Trial
No Credit Card Needed