Keep Your Law Firm Connected from Anywhere
Log in to LollyLaw and collaborate with your clients in real time in the cloud. Fill out forms together, set up automated notifications, and communicate via a special SMS text number. Streamline the immigration process and save your firm the trouble of playing catch-up and phone tag.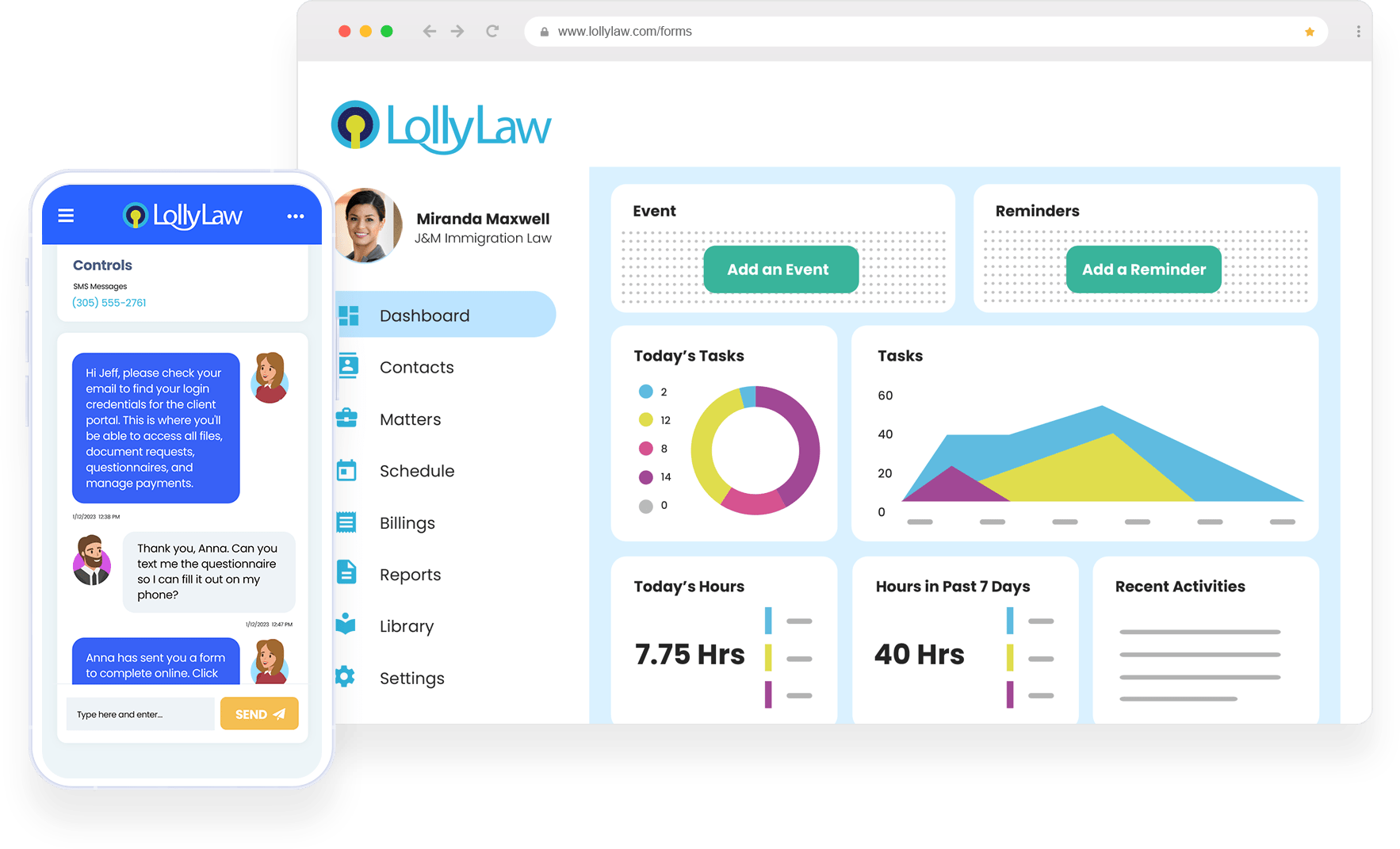 Work Remotely While Accelerating Case Progression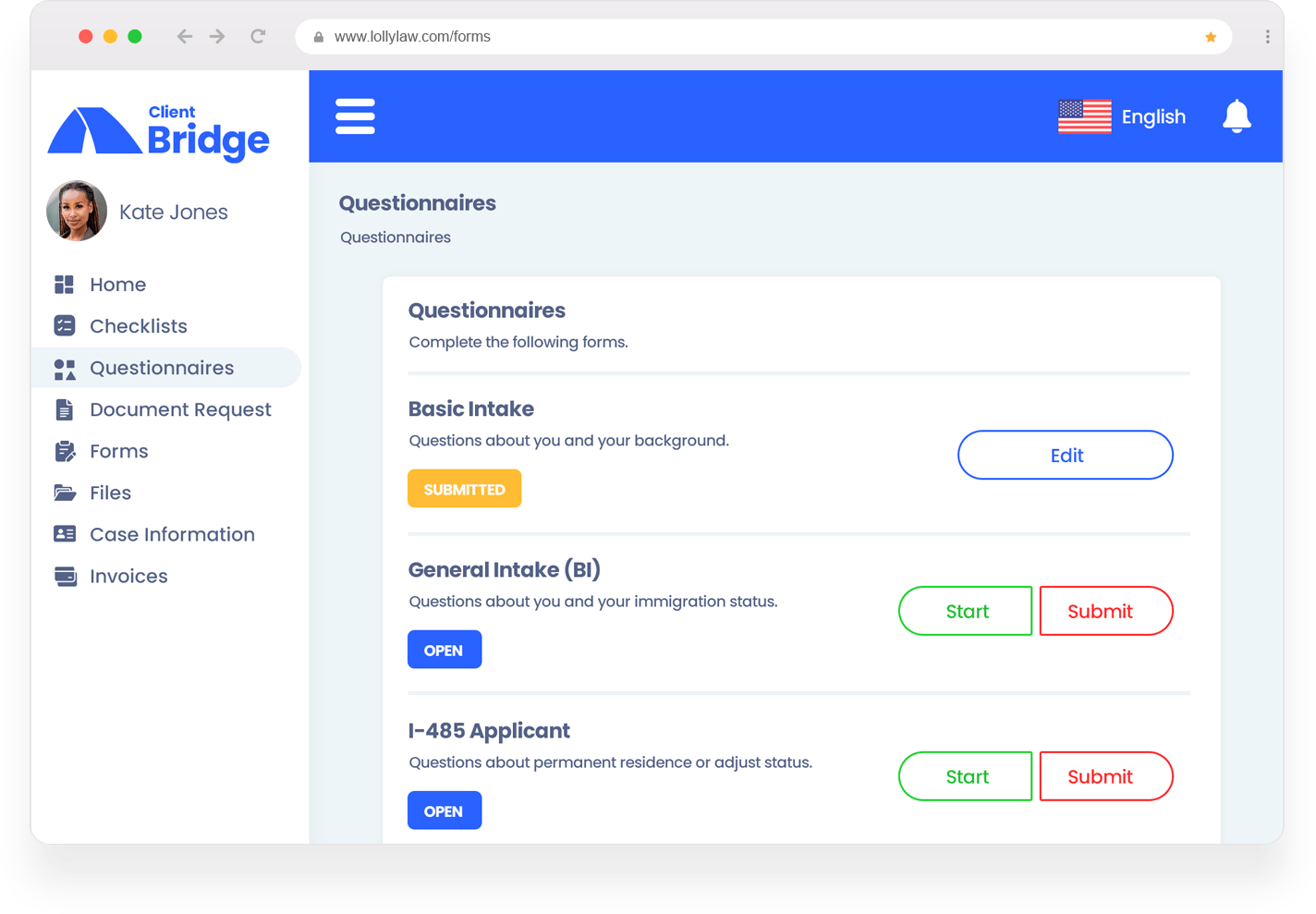 Securely Access and Share Immigration Case Information With Your Team
You and your staff can use the cloud to remotely access files, upload client intake forms, and view financial statuses in an easy-to-use, branded, and secure portal. Simply connect to Wi-Fi and get to work without rummaging through multiple tabs and documents. Working together on the same documents makes careless errors a thing of the past.
Collaborate on Immigration Forms in Real-Time
You shouldn't have to spend days going back and forth with clients to fill out an immigration form. Collaborate with clients in real time to get it done in one sitting. Take advantage of the live chat and live edit features to clarify uncertainties, minimize errors, and check every box that needs checking.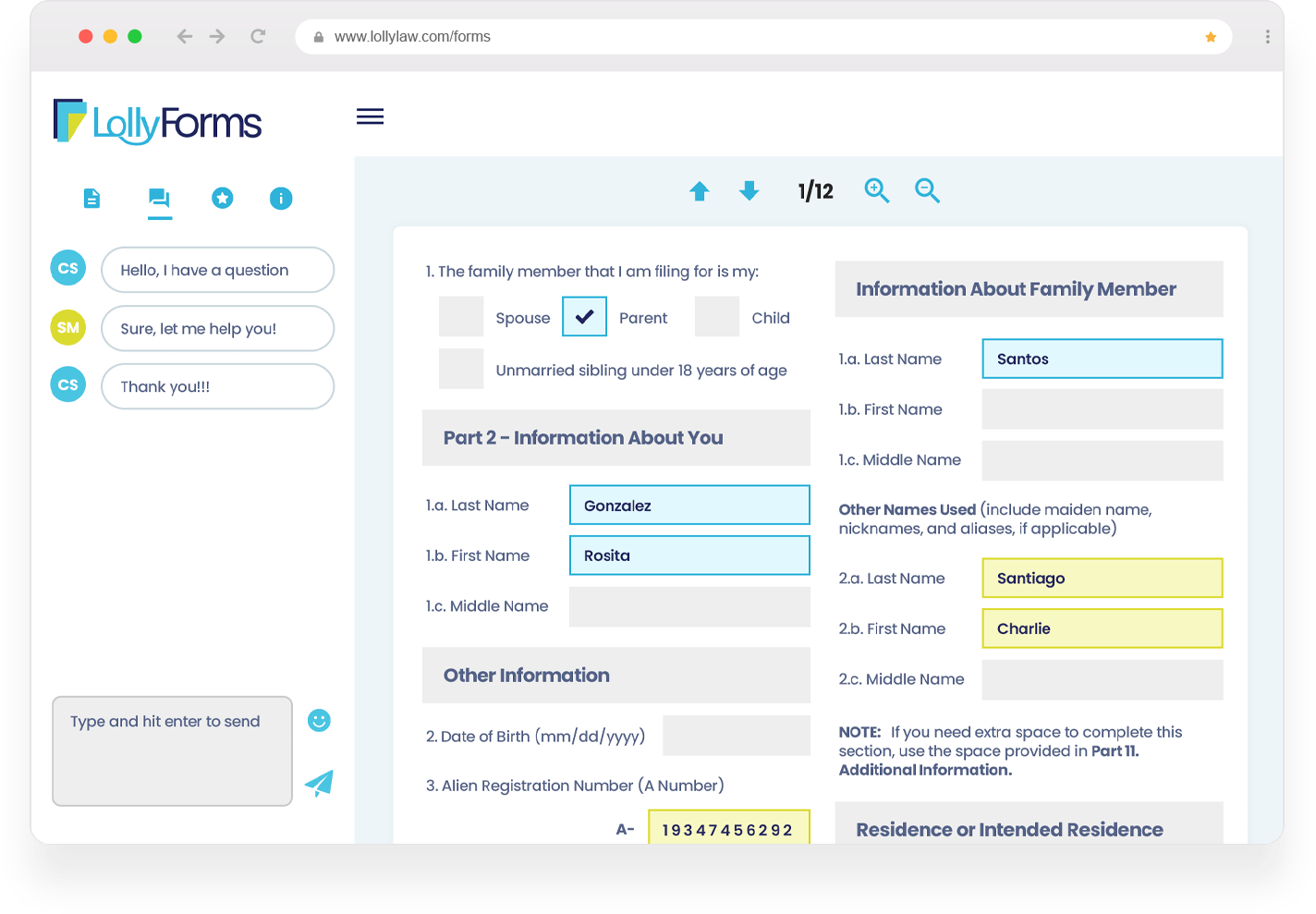 Remote Client Intake Made Easy
Access Customizable and Multi-Language Questionnaires
LollyLaw offers attorneys the most comprehensive intake questionnaire database, translatable to more than 20 languages —allowing staff to overcome common language barriers. Law firms can also customize questionnaires based on each case type's needs and requirements to avoid clients entering information that are not relevant to their cases
Communicate With Clients Using a Secure Client Portal
Have your clients upload intake forms and files onto a single, safe, and user-friendly portal that keeps their information secure. You'll stay organized and boost your firm's reputation for integrity and client care.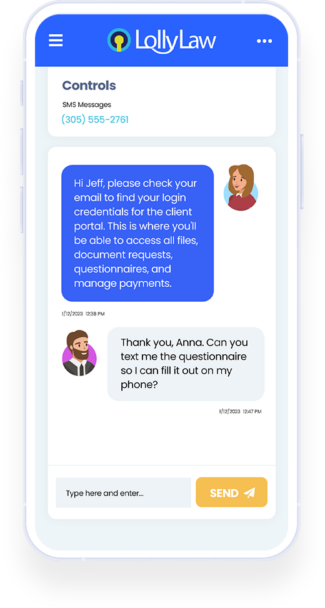 Keep Your Firm Connected with a Modern Remote Collaboration Software
Communicating and collaborating with clients remotely just got a whole lot easier. Say goodbye to misplaced documents and chasing down clients for intake forms. With LollyLaw, consolidate all client data in one space and collaborate with clients in real time in the cloud to keep the immigration process moving forward.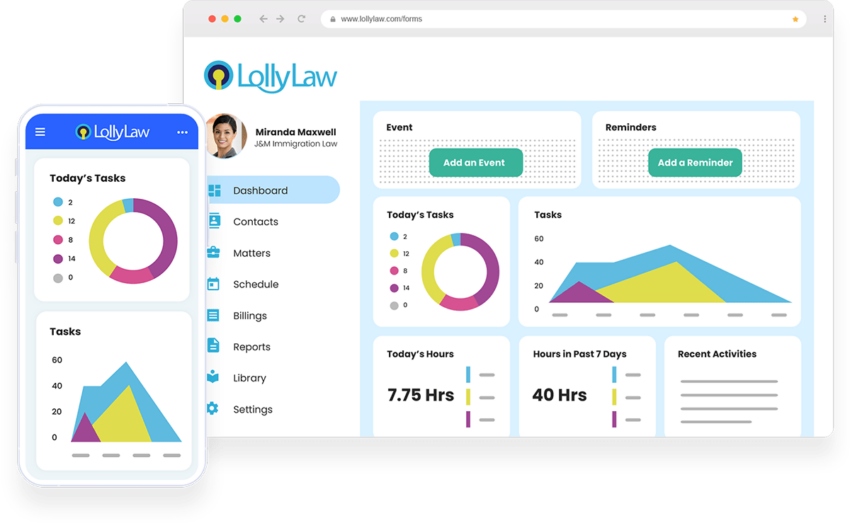 Any questions? We got you.
Learn more about our remote collaboration features with these frequently asked questions!
Clients can upload their intake forms, share documents, and check their payment status on any computer or tablet with an internet connection.
LollyLaw is a remote collaboration software that lets you complete forms with clients in real time. You can use the live chat feature to answer clients' questions and guide them through the entire process. What's more, LollyLaw gives you a unique SMS number you can use to text your clients.
Set notifications to update your clients on new portal information, ask for additional documents, or remind them to complete other forms. That way, you don't have to keep reminding clients to do an assigned task.
More eyes on crucial client data like billing, immigration files, and intake information can help ensure there are no errors on any documents and that the client is moving forward in the immigration process. It can also save time, as reviewing and approving client information the old way can take hours.
The Highest Rated Immigration Software On G2
LollyLaw has all the Features of an Excellent Immigration Case Management Software!
"There are very few vendors who have great people who regularly follow up and want to know if the relationship is working and if we're making money. LollyLaw does. LollyLaw has all the features of an excellent immigration lawyer software company and product, and the staff to respond promptly with expertise."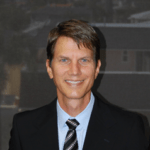 Managing Attorney
Allan S. Lolly & Associates
Easy to Use Software and Fantastic Support Team
"LollyLaw has a fantastic support team. I was given an account manager, who was extremely responsive and very knowledgeable, not only with the software, but with immigration issues and how best to use the software for real-world legal application. The software is pretty direct and easy to use, but if I ever have issues I know from experience that my account manager will be available to walk me through each process."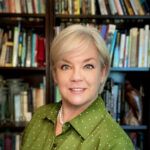 Attorney
Russell Immigration Solutions, LLC
The absolute best customer service!
"LollyLaw wins with its clean and user-friendly interface, immigration-specific workflow customization, and built-in payment processor. Also, the customer service LollyLaw provides is the absolute best – they are super responsive, accessible and helpful with anything we need. I honestly couldn't recommend LollyLaw more to immigration attorneys. We are so glad we made the switch."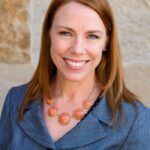 Attorney
JLW Immigration Law Group
Discover The LollyLaw Difference
Level up your immigration law firm and scale your business
7-Day Free Trial
No Credit Card Needed